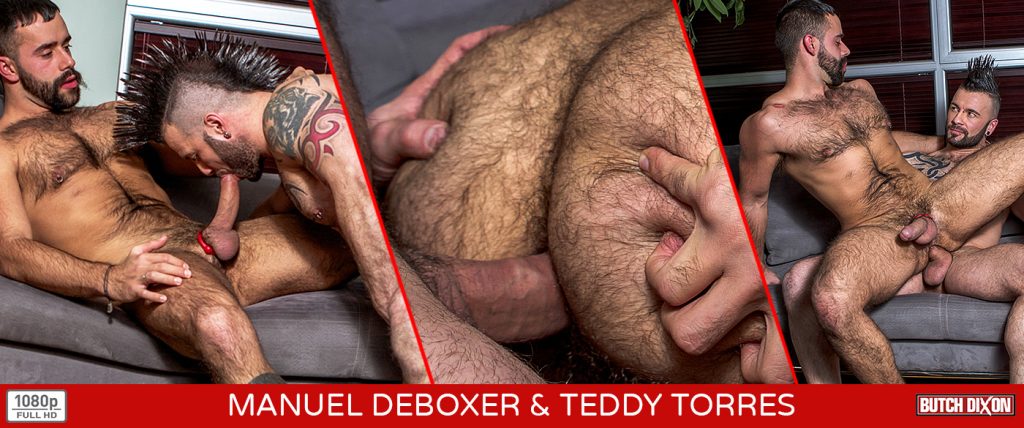 There's some stiff competition when it comes to 'Best Hair' this week, but the prize definitely goes to… Teddy Torres!
Manuel Deboxer has a magnicient Mohican, the likes of which we haven't seen since Punk Rock was huge, but we can't take our eyes of that amazing furry ass he's plowing with his thick, uncut cock – Teddy's perfectly rounded ass is covered in a dark, even fur which definitely makes you want to stroke before you poke, it's a clear winner in our eyes.
These hot studs share an intense bareback flip-flop fuck. And they top it off by shooting their juicy loads on each other's muscle butts and then they stuff their big dripping dicks back in to end with a messy splash.
*An additional minute of footage was added by member request.!